Can't decide on what to gift employees on the annual wellness day? Nothing's better than giving your employees some highly customizable wholesome and enticing snacks! Want to have a personalized message for your staff? Or to have snacks with your corporate brand? You name it, we do it! With our diverse experiences, we can cater accordingly to your budget, preferences, and company size. Contact us now!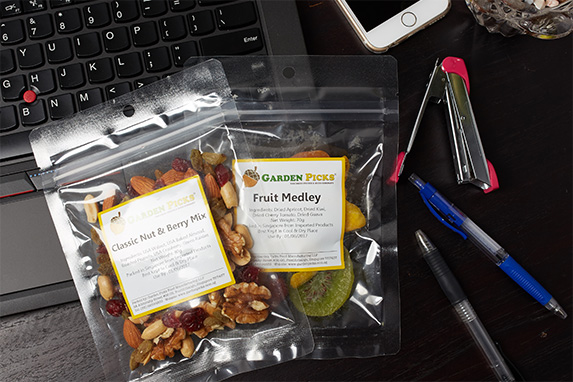 Standard Packs
Entice your employees with Garden Picks Packs where they can snack smartly and happily. Our Garden Picks Packs are available in 3 types of packaging, namely Single-serve Packs in 30 g, Standard Packs ranging from 70-100g and Bulk Packs in 500g.
Suitable for:
• No frills packaging
• People who love our designs/packs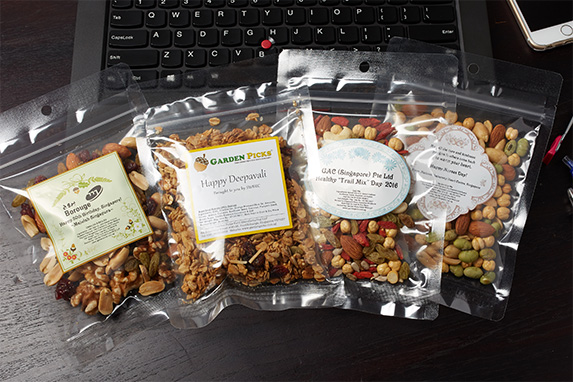 Garden Picks Packs with
Personalized Message
Want to add a personal touch and share a short message with your employees? We can help you by imprinting your personalized message on Garden Picks Packs for Free!
Suitable for:
• Simple event/festive message in solid black
• Expressing personalized gratitude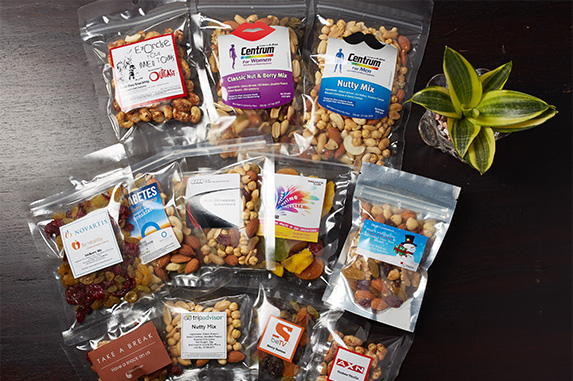 Corporate Branding Packs
Looking to share snacks of your corporate brand on it with your employees as a token of appreciation? Or looking to do your own labels on the packs which are to be distributed at your events? We are more than happy to help you with it!
Suitable for:
• Reinforcing brand identity
• Door gifts for events or exhibitions