Always wanted to be the life of the party? Just bring along our snacks which will definitely be a hit among everyone! With a large selection of products to choose from, and even options to personalize your order, our snacks are suitable for all sorts of events, from baby showers to birthday parties. Surely, they would add a unique touch to the party.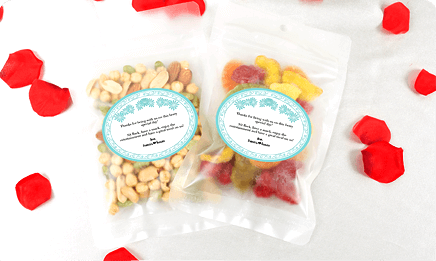 Personalised packs
(With personal messages)
Inviting a large group of guests to the party? Want to gift them something, but would like to add your own personal touch to the gift? Garden Picks offers personalized snack packs in which you can add your personal message free of charge!
Suitable for:
• Larger group of guests
• Smaller budget per pax
• Expressing personalized gratitude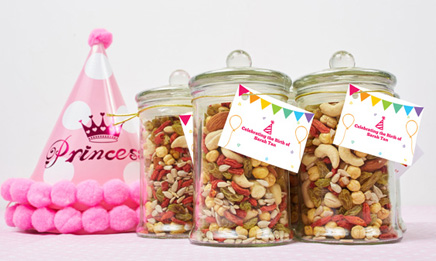 Jars & Tins Favor
Holding a party where only families and close friends are invited? Why not show your appreciation for them by gifting them unique and exquisite jars filled with delicious nuts and dried fruits!
Suitable for:
• Specialized gifts
• Larger budget per pax
• Durable & Re-usable Packaging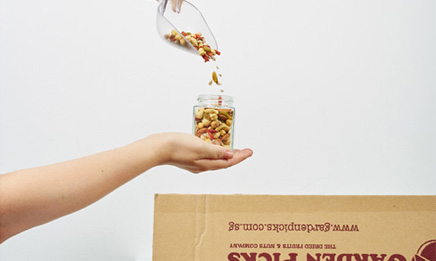 Wholesale Carton for DIY Favors
For those who wish to express gratitude in a method that Garden Picks doesn't provide, you can also purchase the foods from us at a wholesale price and pack them into your own containers!
Suitable for:
• Lower budget per guest
• Repacking the items to your preferences
• Creating your own exciting mixes