Racking your brains over how to show your guests appreciation on the most important day of your life? We offer you multiple methods of appreciation to choose from! You can go as wild as you want by customizing your wedding favor to your preference. Alternatively, tell us what you need and we will propose accordingly. You are just a step away from the perfect favor for your guests to go nuts with you on your big day!
SUPPLY OPTIONS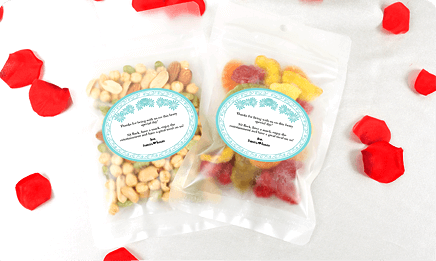 Personalized Packs Favor
Our personalized packs are known for its options for customization, and you can even have a personalized message printed on it for your guests!
Suitable for:
• Lower budget per guest
• Larger number of wedding guests
• Expressing personalized gratitude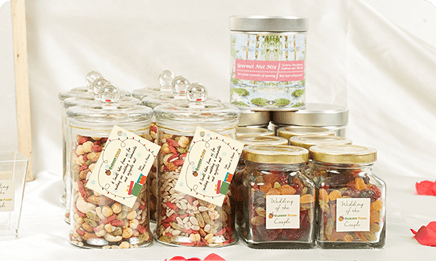 Jars & Tins Favor
Jars and tins are always full of charm and are ideal to store a handful of nuts and berries in, definitely something awesome to share with your guests!
Suitable for:
• Higher budget per guest
• Durable & Re-usable Packaging
• Appreciation for Best man & Bridesmaid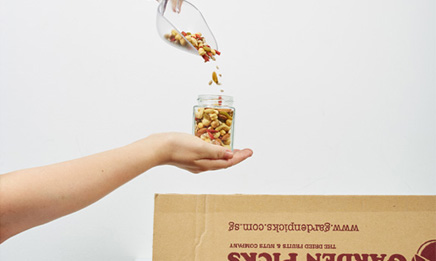 Wholesale Carton for DIY Favors
Already have an idea of what your wedding should be like? Looking to purchase snacks in wholesale to do your wedding favors yourself? We have it available here!
Suitable for:
• Lower budget per guest
• Repacking the items to your preferences
• Creating your own exciting mixes